Since our founding in 1955, we've given to charities and nonprofits. The total amount given now amounts to millions of dollars.
Here's what we support
We look for self-sustaining ways to advance the quality of life, improve food security and provide ready access to clean water. We also fund disaster response through the work of our partners.
Contributions from Lehman's helped make the following projects possible by funding the work of long- established nonprofit and volunteer partners:
We were inspired in our giving by these sayings:
Kindness is more important than wisdom, and the recognition of this is the beginning of wisdom. - In fond memory of my brother- in-law, Don, who lived these words
People don't care how much you know until they know how much you care. - My mom taught me this
To those who are given much, much is expected. - My father taught me this. (It's a paraphrase of Luke 12:48). At the age of 87, he still comes to work every day. So, I better be sure I'm living it!
Galen Lehman, CEO, Lehman's (2016)
Our disaster response partner provided the materials and volunteer expenses to rebuild this woman's home in Mississippi after Hurricane Katrina...
...and has helped build homes destroyed by wildfire in Washington, a school lost to flooding in Texas and washed out bridges in West Virginia.
Our international development partner provides microloans and free business resources to small business owners. Our goal is to empower people to improve their lives using proven business resources. Projects include business training and mentoring here in the USA and finding ways to improve access to customers for small family farms in other countries. In East Africa, we helped support the establishment of a professional distribution network that has supplied more than 70 million mosquito nets, saving an estimated 200,000 people from death by malaria and other mosquito-borne illnesses.
We have supported hundreds of disaster relief projects. Funding for our partner organizations has helped provide building materials after earthquakes, clean water supplies after tsunamis and food during droughts.
Lehman's funded the water system at a school in Liberia and helped fund the $250,000 water system at a community center in Nigeria.
To see Frequently Asked Questions about our giving program, click here.
To learn more about why we give, click here to read a letter from Lehman's CEO, Galen Lehman
What is your donation policy?
As a family owned company, we can focus on what our family thinks is important. That is often different than public companies, which usually settle for mere shareholder return on investment.
We believe everyone is called to care for and show love to other people. As a result, we give to organizations we know and trust. We try to address two priorities:
Empower people so they can escape poverty
Provide safe access to nutritious food and clean water
We work toward those goals with a three-fold strategy designed to make a lasting improvement in the world.
We believe in giving people a "hand up, not a handout". We look for ways we can help kindle new, self-regenerating solutions. When people are empowered to solve their problems, it helps create a safer, more peaceful society! For example, programs we've funded often provide startup capital to small family businesses with no collateral.
We like ideas that require broad-based support. We often offer partner organizations matching grants that require giving from other supporters. Giving together encourages mutual support for common goals.
We believe that no single solution, idea or group holds all the answers. So, we give to a diverse, broad-based group of partner nonprofit organizations with proven track records of removing the road blocks that prevent people from succeeding
What are some of the organizations you support?
Disaster preparedness and recovery - Our partner organizations focus on keeping families together and staying healthy during times of adversity by creating safe homes, improving food supplies and providing access to clean water.
Strong community - We support our local community groups, schools, libraries, churches and volunteer fire departments. We've helped pay for fire trucks, an addition to the local library and counseling and safe homes for victims of abuse. We provide scholarships for summer camp and donate emergency supplies for hungry families. In all, we partner with more than 30 local nonprofits. We focus on groups that we think will improve the quality of life for our neighbors and employees.
National charities - We contribute to national nonprofit organizations that provide disaster recovery and affordable housing. We also give to organizations working on cures for cancer, diabetes, Alzheimer's disease and others.
The charitable work of employees - We offer extended time off to employees who want to help nonprofit organizations and often contribute to their mission. In the recent past, this has included schools, clean water projects and orphanages in Africa and Central America.
Do you offer grants to new organizations or projects?
We concentrate on supporting local organizations and our national nonprofit partners, with an emphasis on helping to improve access to food, water and housing. We believe that nonprofit organizations are most effective and sustainable when the level of support they receive is consistent and ongoing. Generally speaking, all of our available funding is used to support existing partners and maintain their yearly programs.
Do you offer a discount to nonprofits?
We offer discounts for eligible nonprofits. Email giving@lehmans.com for further details.
Additional comments or questions?
If you would like to contact us with suggestions, comments or questions, please email giving@lehmans.com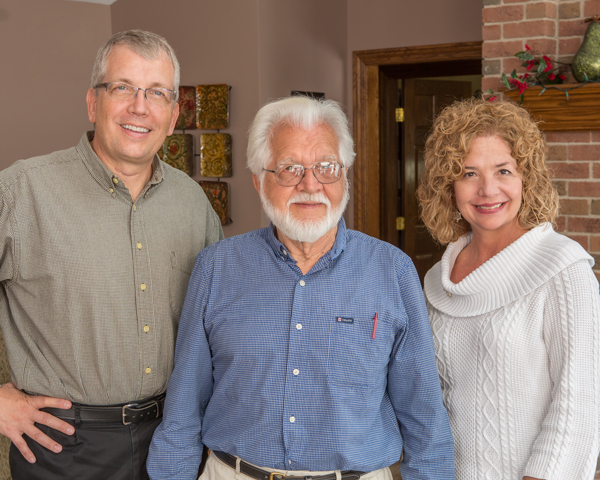 Dear Friend,
Our family believes people are called to show love, compassion and caring for others. Living that call is a journey, not a destination. We know we haven't yet got it right, but that doesn't mean we stop trying!
When my Dad first unlocked the front door of our business at 7:00 AM on Monday, January 3, 1955, one goal he had was to help make the world a better place. And that thinking is part of the reason my sister Glenda and I continue carrying on his work (although we don't open the store these days until a more reasonable hour!).
Why do we do it? Giving is part of what living in community with others is about. Dad demonstrated how seriously he took that responsibility by giving nearly 20 years of his life to others. He helped build postwar housing for homeless families in Europe and organized logistical support to missionaries in Kenya and other parts of the developing world.
In 1962, he was trying to deliver much-needed food to starving refugees in Congo. Soldiers stopped him and the other vehicles in his relief convoy and ordered them out of the truck at gunpoint. To their shock and surprise, they were lined up to be shot by firing squad. He only escaped death because a fellow driver named Archie Penner was able to bribe the squad commander with his cheap Timex watch. When human lives are worth less than a Timex, it tells us we have much work to do.
We believe we can make a needed difference by showing love and compassion for others. For us, doing these things is one way we can express our faith in God.
We, in turn, would like to be inspired by your stories of giving. We know there are many ways to help, and many reasons to help others. Please let us know your comments, stories, suggestions or questions by emailing me at giving@lehmans.com
Thank you for partnering with us in these endeavors,


Galen Lehman, CEO