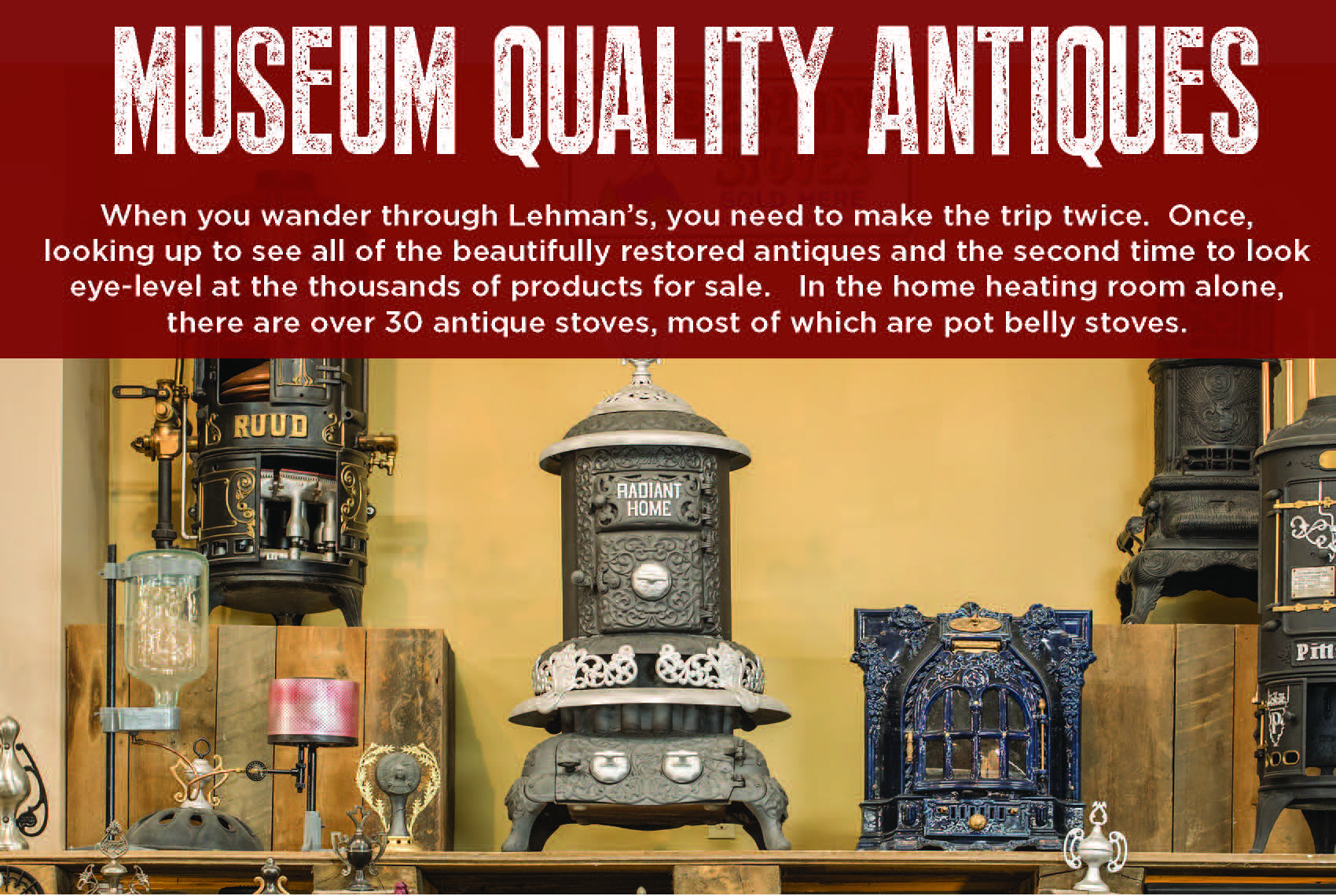 Museum Quality Antiques
When you wander through Lehman's, you need to make the trip twice. Once, looking up to see all of the beautifully restored antiques and the second time to look eye-level at all of the thousands of products for sale. In the home heating room alone, there are over 30 antique stoves, most of which are pot belly stoves.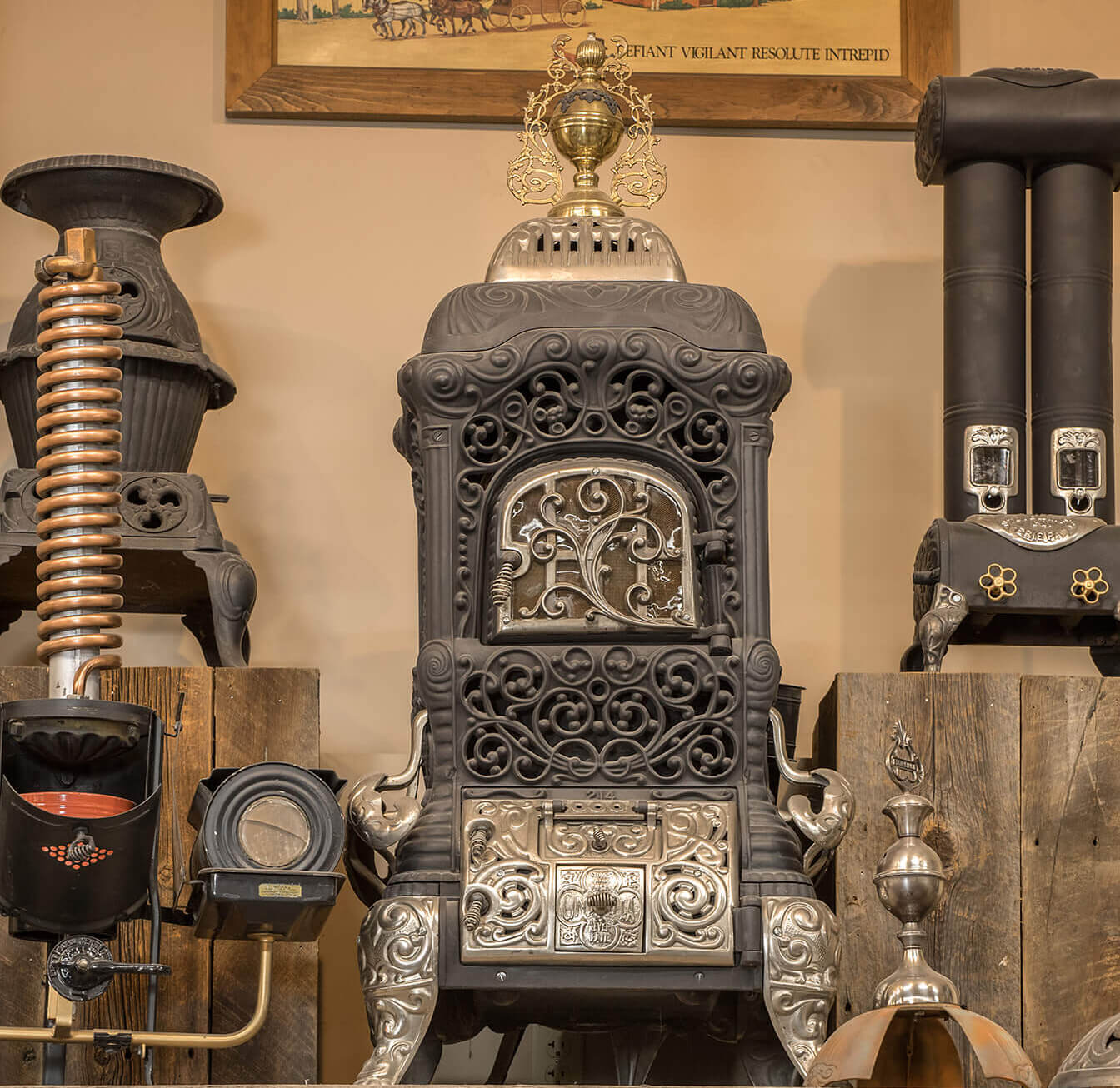 What is that, you might ask. A potbelly stove is a cast-iron wood-burning stove, round with a bulge in the middle. The name is derived from the resemblence of the stove to that of an overweight man's pot belly.
During the 1900s the pot belly stove was the center of a warm house or wherever people gathered. They were common in train stations, as well as one-room school houses. Today they are a collector's item, rarely used for their original purpose, which was to heat a large space.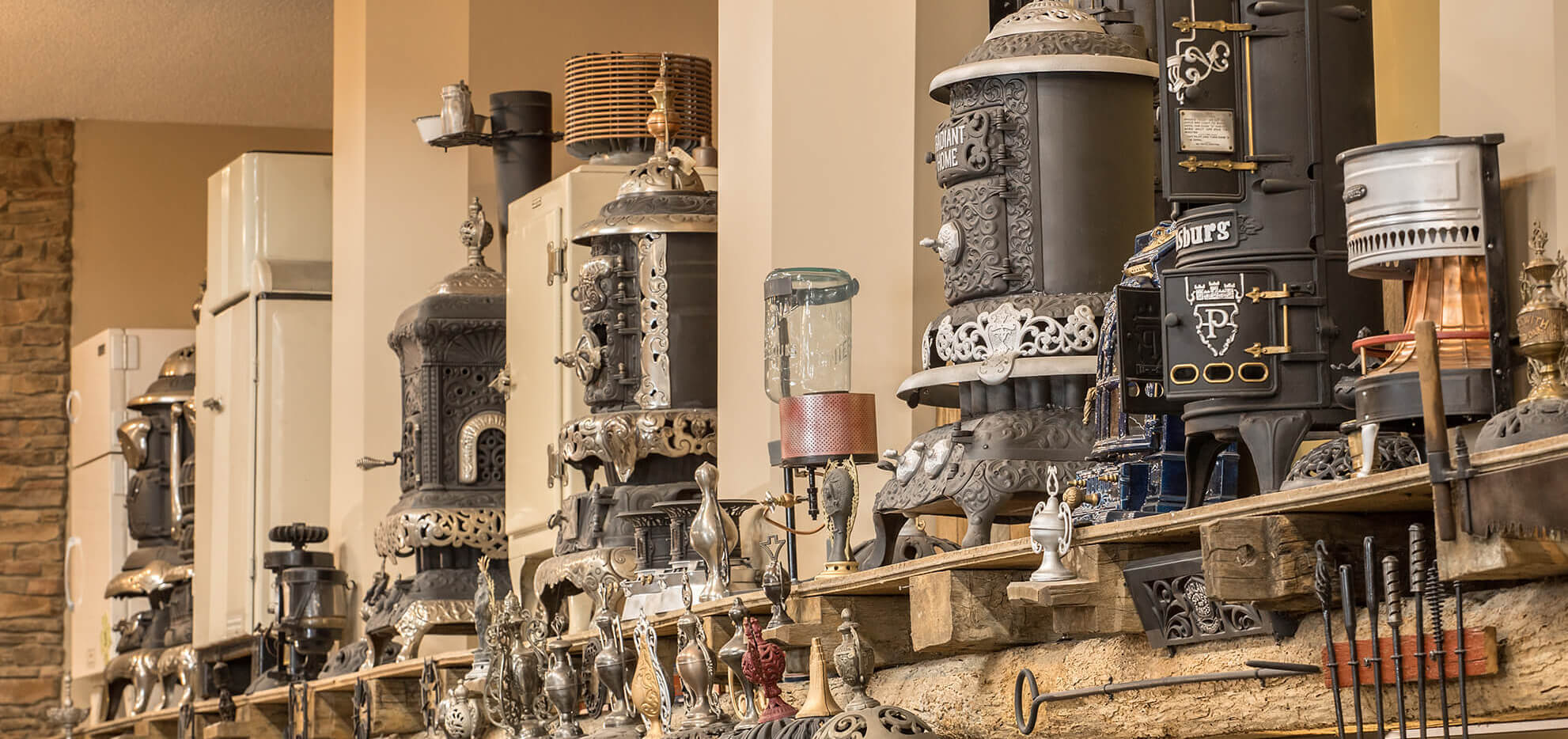 The antique collection also features a care collection of finials, once considered a sign of wealth and success. A finial accents the top of a stove for purely decorative purposes. In architecture it is employed to emphasize the top of a spire, tower, dome, roof, or other prominent feature of a structure.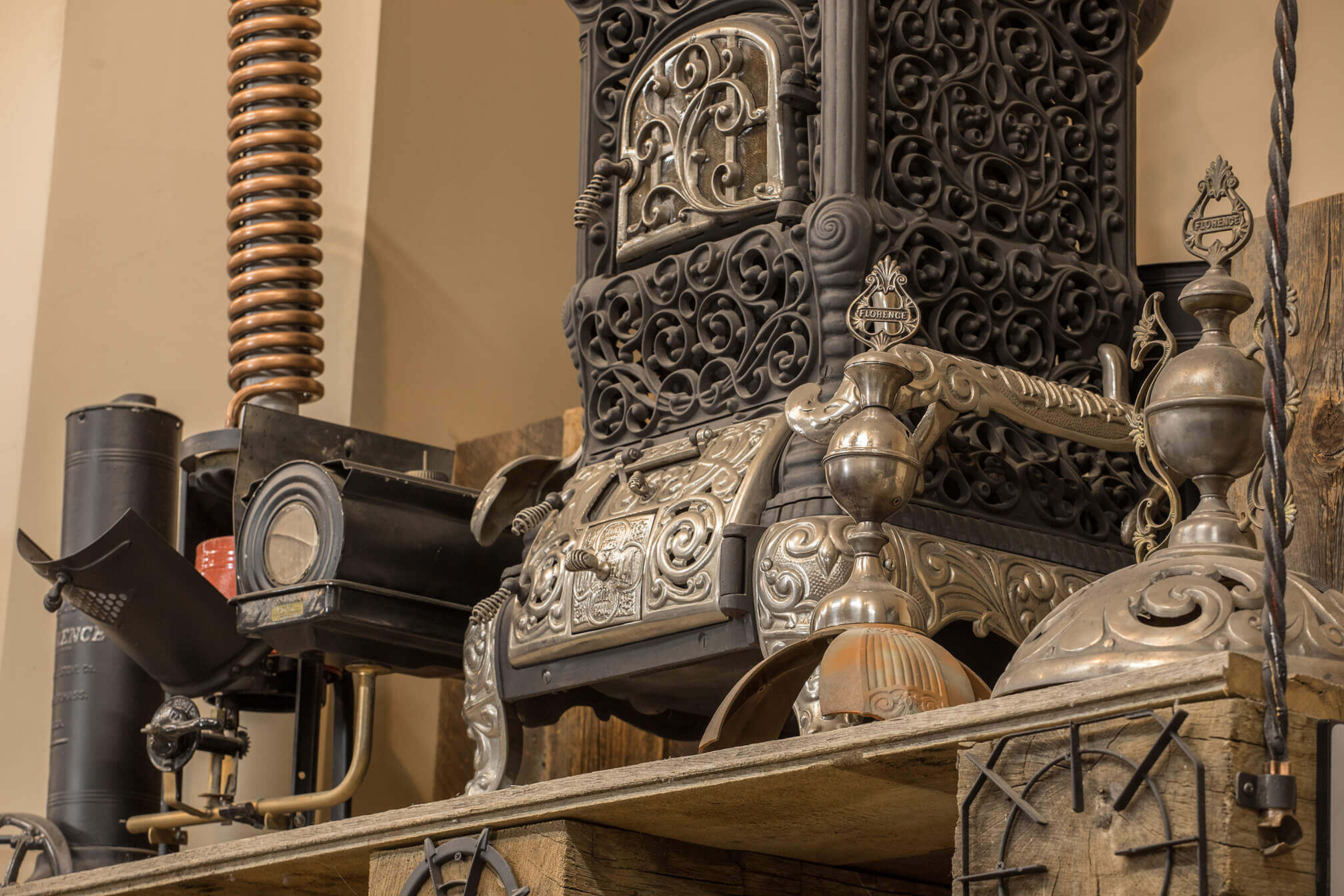 Two brands of pot belly stoves were made in Ohio - Royal Oak and Florence. These two brands make up most of Jay Lehman's Collection.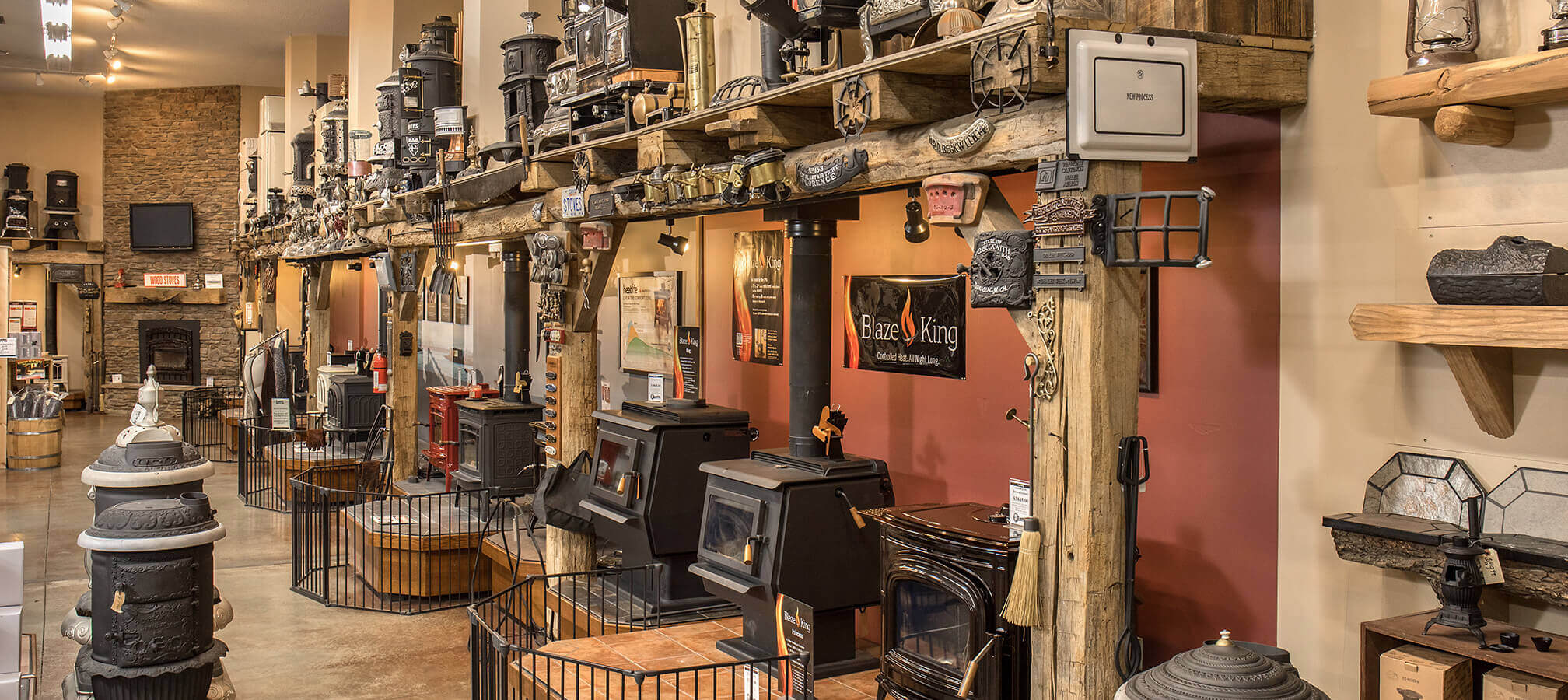 The museum-quality collection of stoves is only part of the massive antique collection within the store, featuring water pumps, wringer washers, grinders, wheels and much more.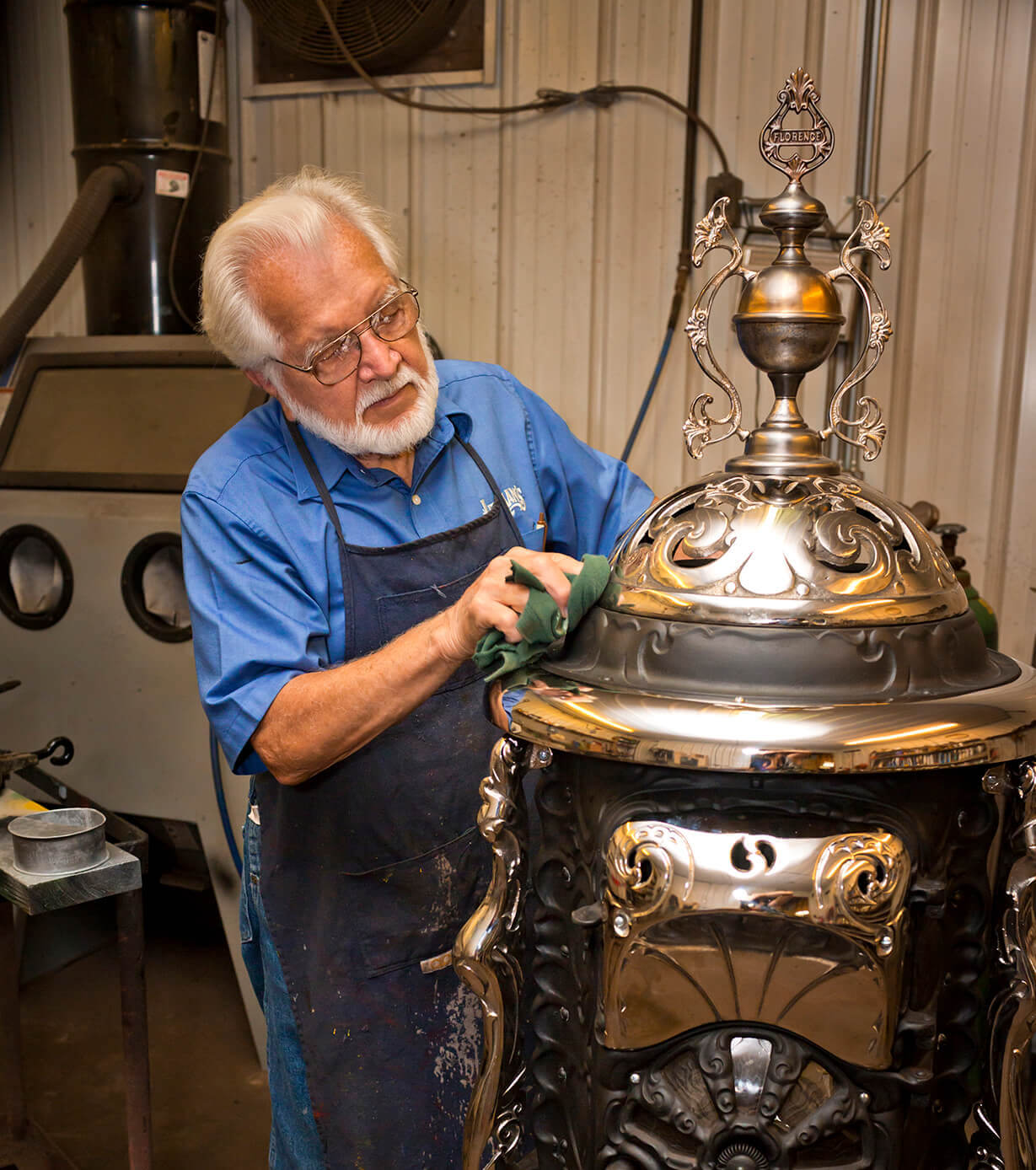 Artisan Jay Lehman has a workshop in the back of Lehman's where he restores the antiques. Many of them arrive, literally, looking like a box filled with junk.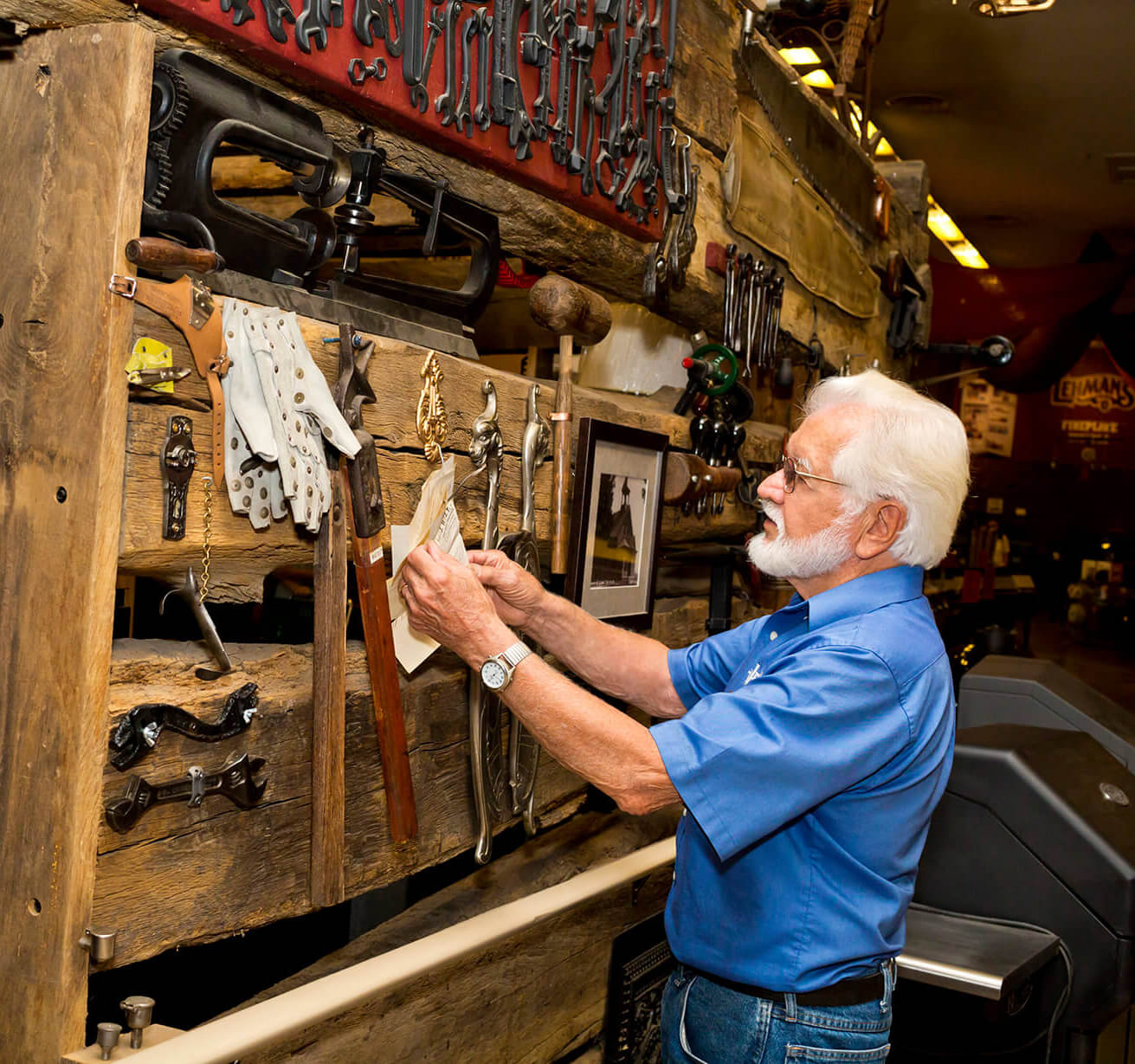 Jay's antique collection contains many oddities, including this receipt for silk and trimmings, dating back to 1864.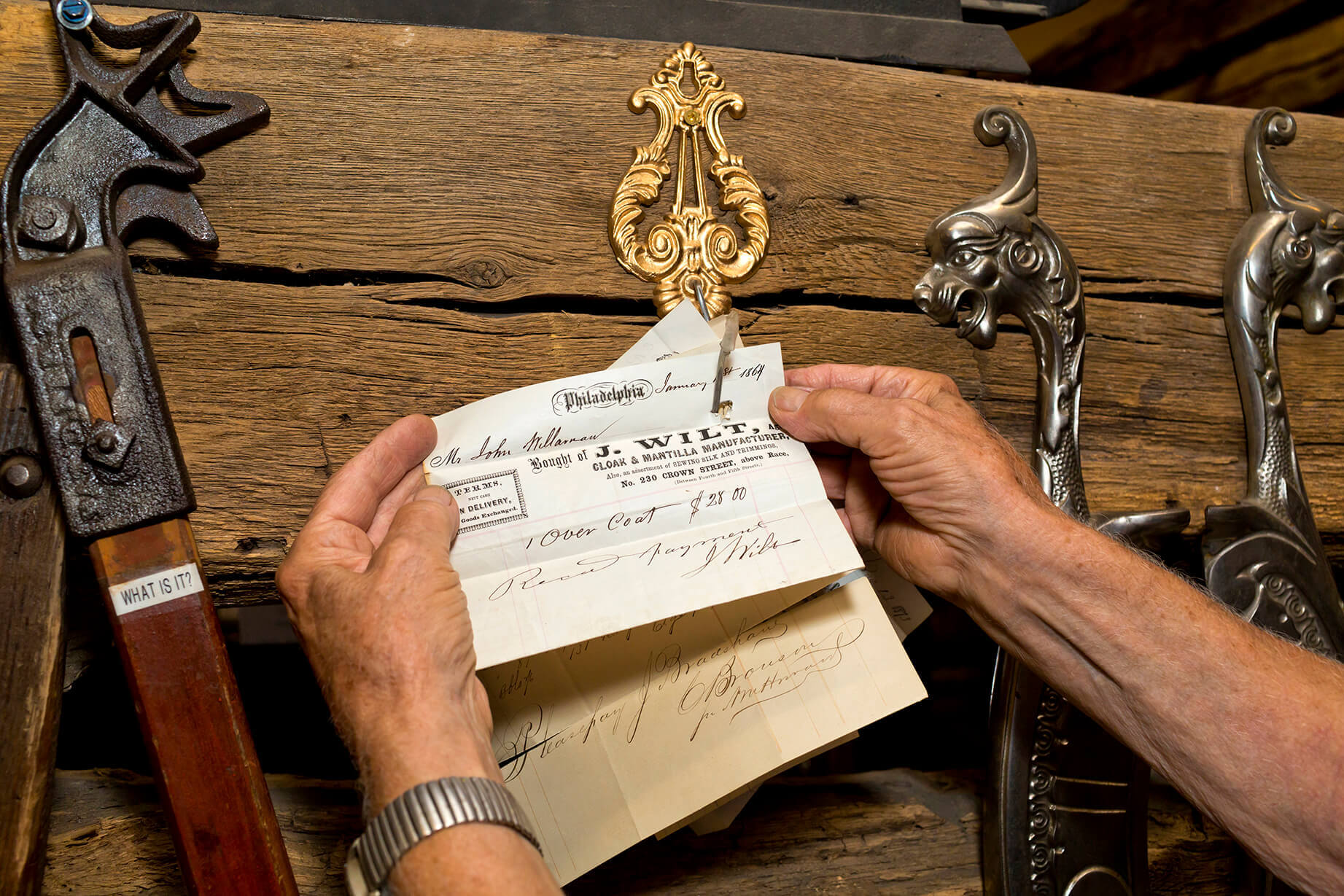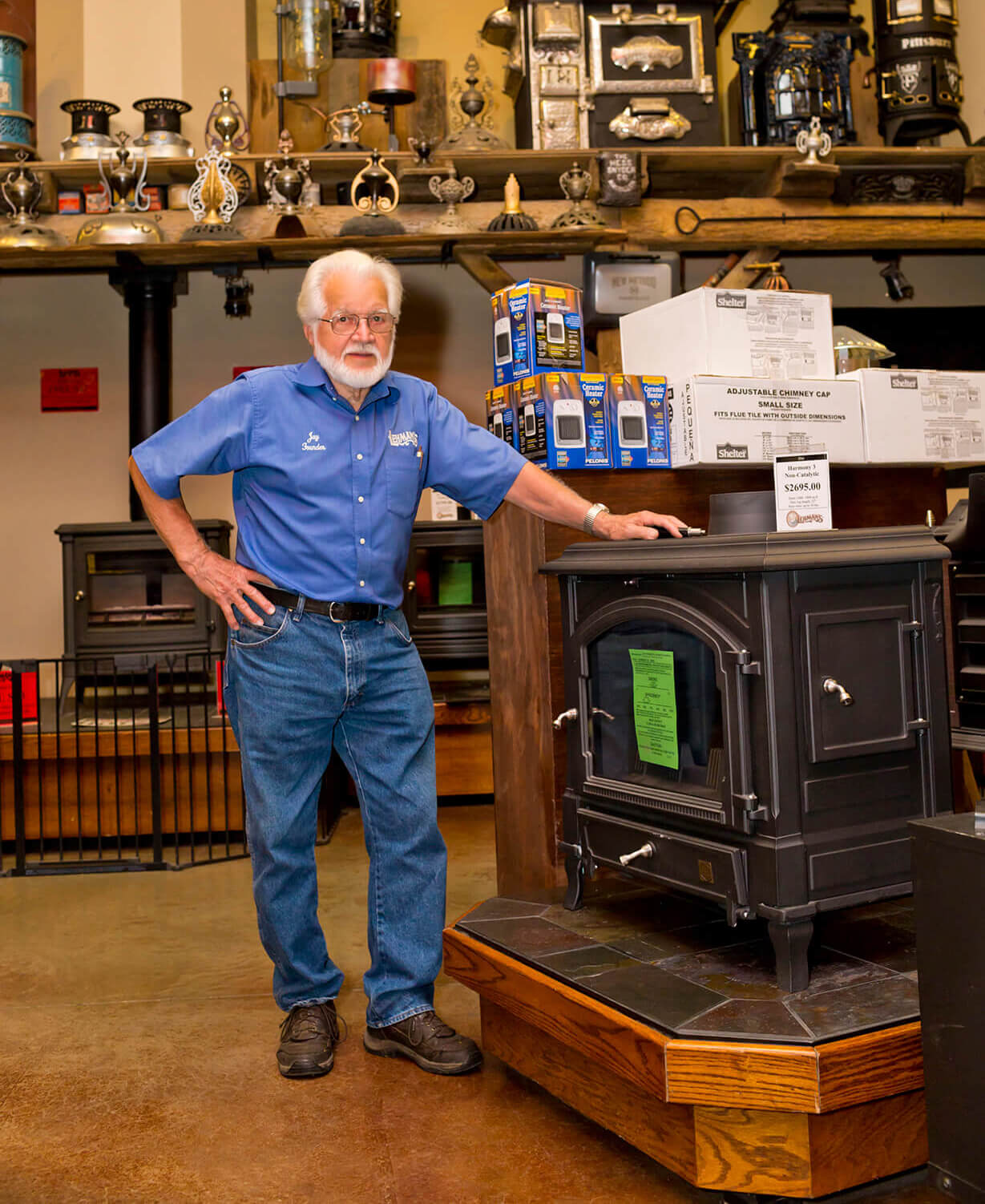 In addition to the antiques, we have a full line of new wood burning and heating stoves for sale.