Our Satisfaction Guarantee
Our family believes we should only carry products for which we'd plunk down our own hard-earned money. "Do it right or not at all," Dad always told me. That's why it's important to us that you are totally satisfied with our products and services.
With our satisfaction guarantee, you can rest assured that if your order is not what you expected or our products are not satisfactory, you can return for a refund, credit or replacement within 30 days after the delivery of your order. It's that simple.
Please let us know and we'll make it right. Need to make a return? Click here for more information or call us at 1-800-438-5346.
Sincerely,

Galen Lehman, President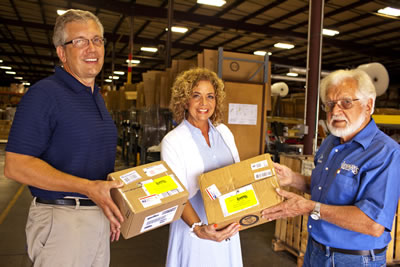 The Lehman Family: Galen Lehman (President and son of founder), Glenda Lehman Ervin (VP of Marketing and daughter of founder), and Jay Lehman (Founder)