Discover the Quality of LA NORDICA Cookstoves

HIGH EFFICIENCY
This skillful design of La Nordica wood cook stoves provides your home with efficient heating, ranging from 84% to 88.6%.
LASTING QUALITY
Crafted in Italy, each stove is made with top-quality materials that make them aesthetically appealing and reliable.
PEACE OF MIND
You will always have a cooking and heating source, even when the power is out. UL certified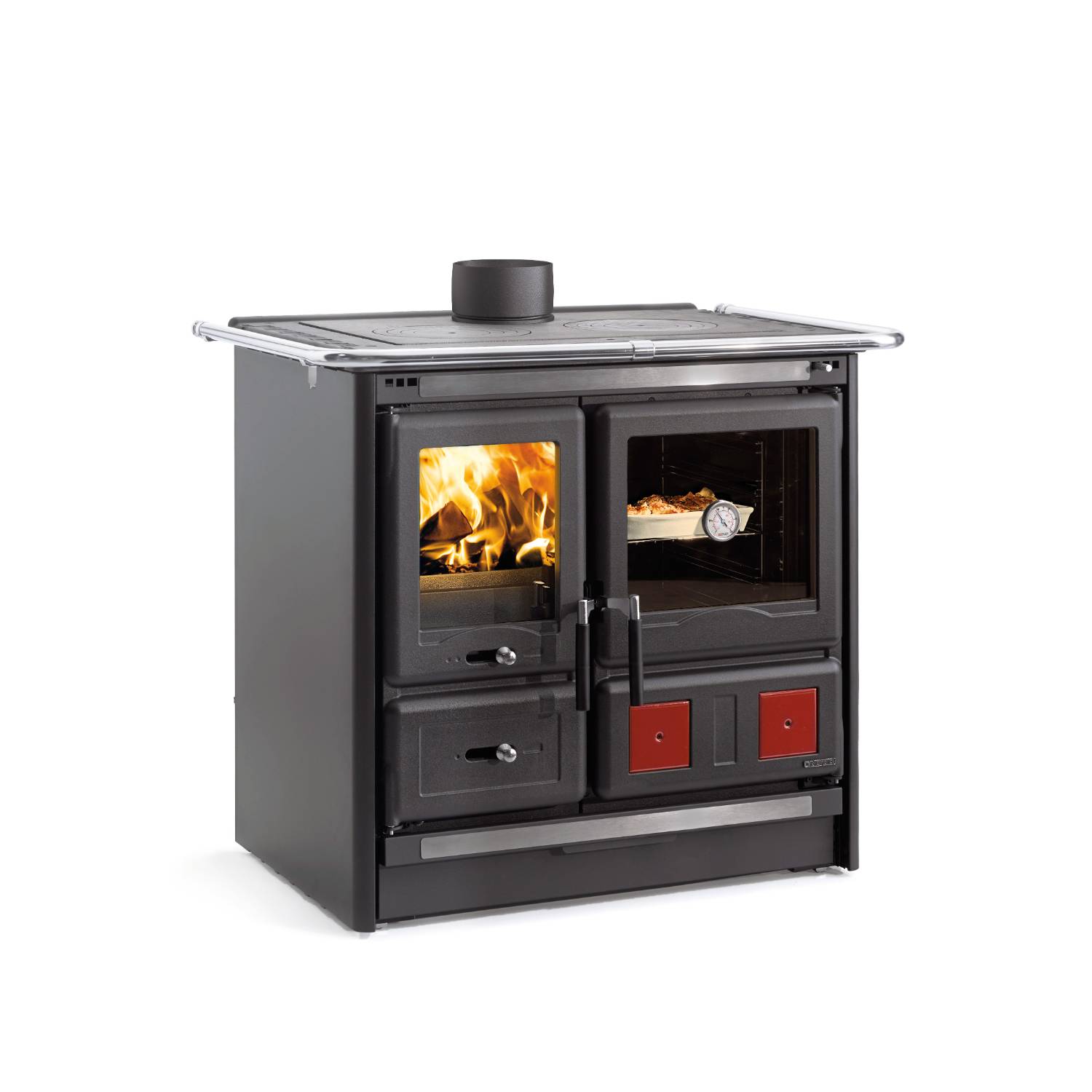 LA NORDICA ROSA L STEEL WOOD COOK STOVE
Beautifully crafted in Italy, this La Nordica Rosa L wood-burning cook stove is made of steel with high thermal resistance and a long life to guarantee top performance.

LA NORDICA ROSA - MAJOLICA WOOD COOK STOVE
This La Nordica Rosa cookstove features handcrafted majolica cladding, an efficient, cozy addition we think you'll love. Majolica is known for its optimum heat storage. It absorbs the heat then gradually releases it evenly into the room. Beautifully crafted in Italy!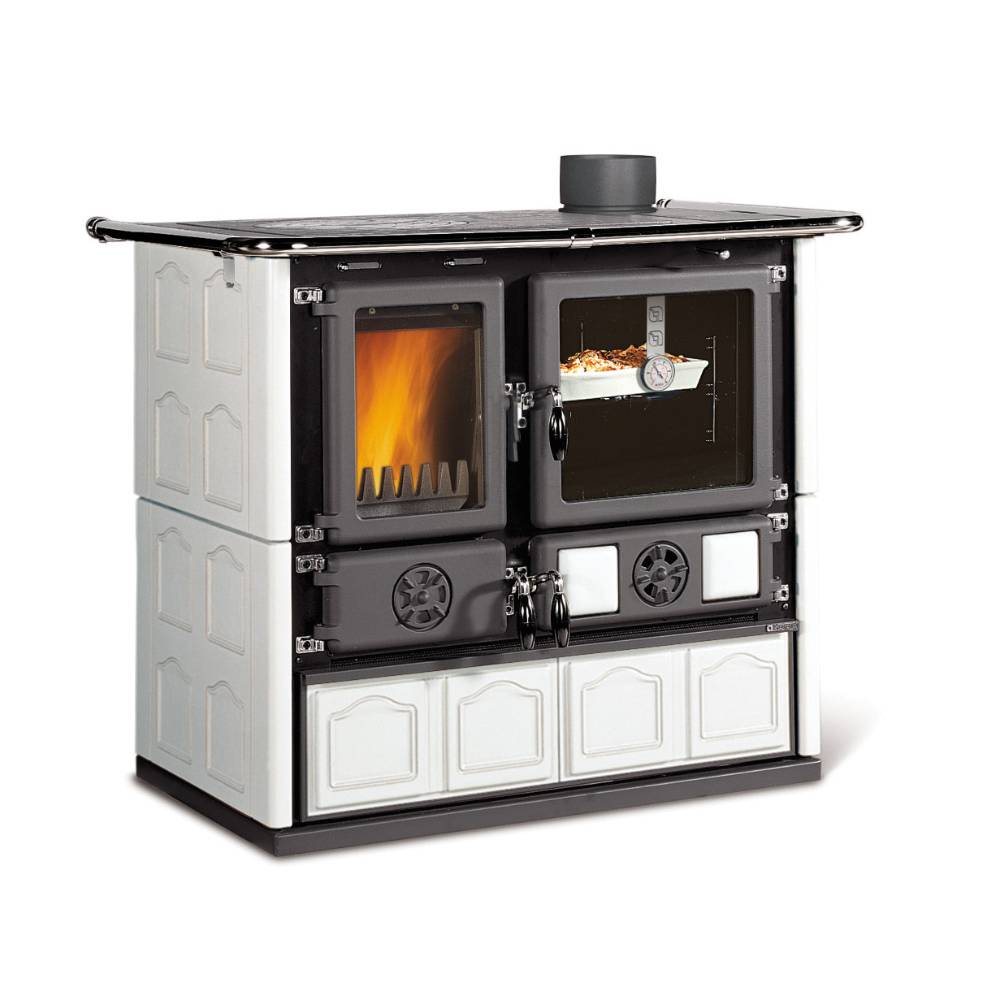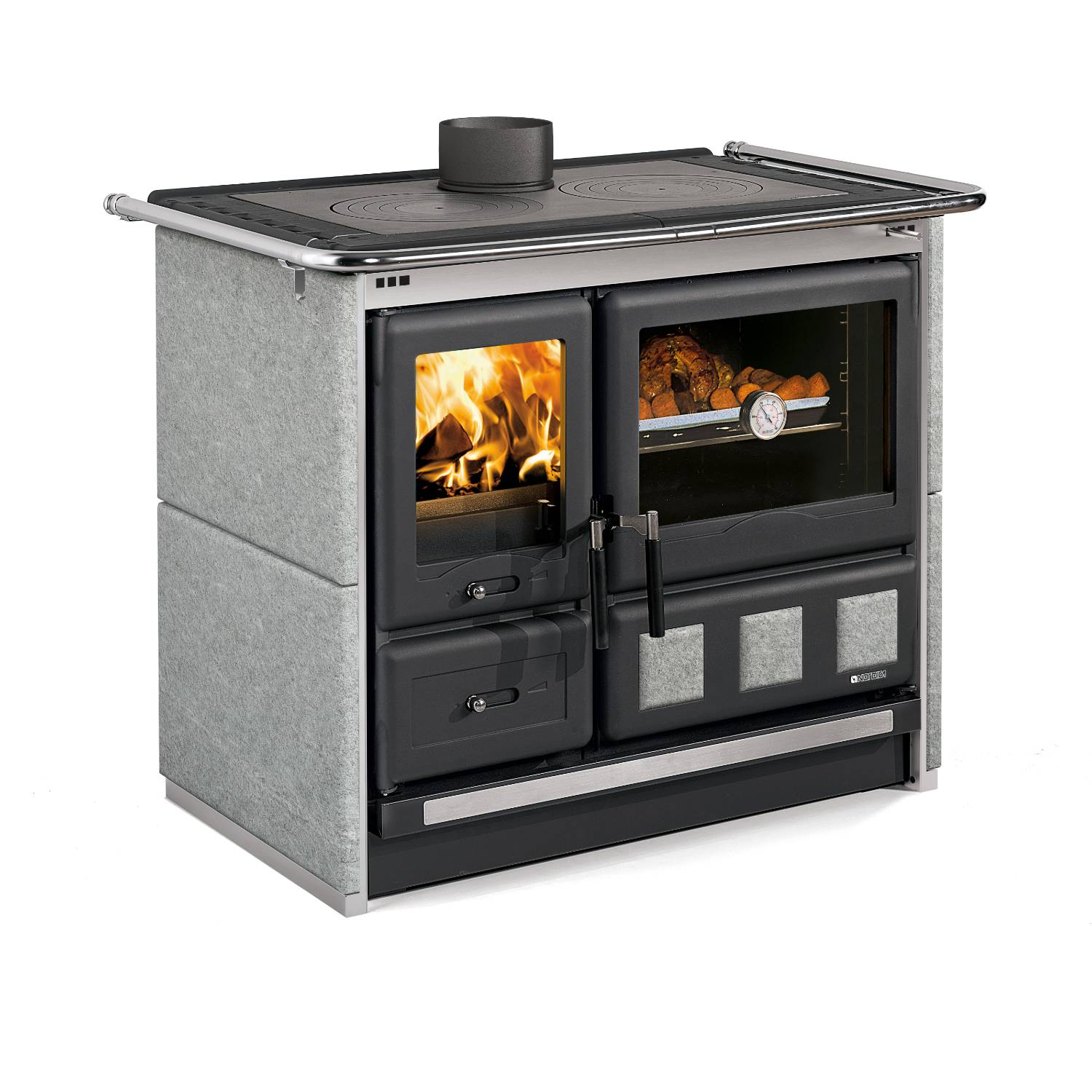 LA NORDICA ROSA XXL - STONE WOOD COOK STOVE
Rosa XXL wood-burning cook stove features a stone construction with plenty of conveniences for your home, like its porcelain enameled steel oven and the cast iron top cooking plates.

LA NORDICA MILLY WOOD COOK STOVE
The Milly wood-burning cook stove is designed with legs for easy cleaning and is the only La Nordica cookstove with an optional top food warmer (sold separately) for a traditional look and practical use.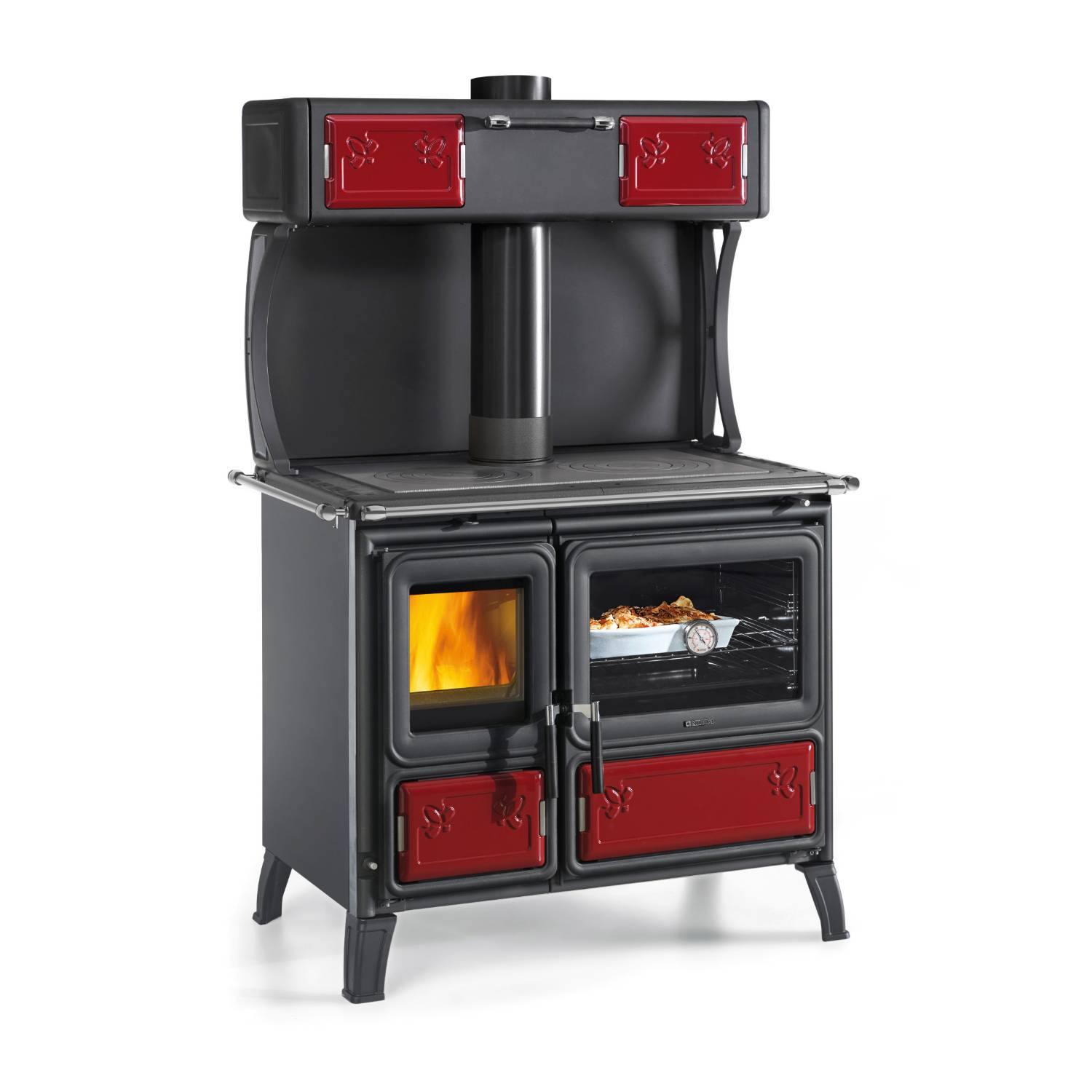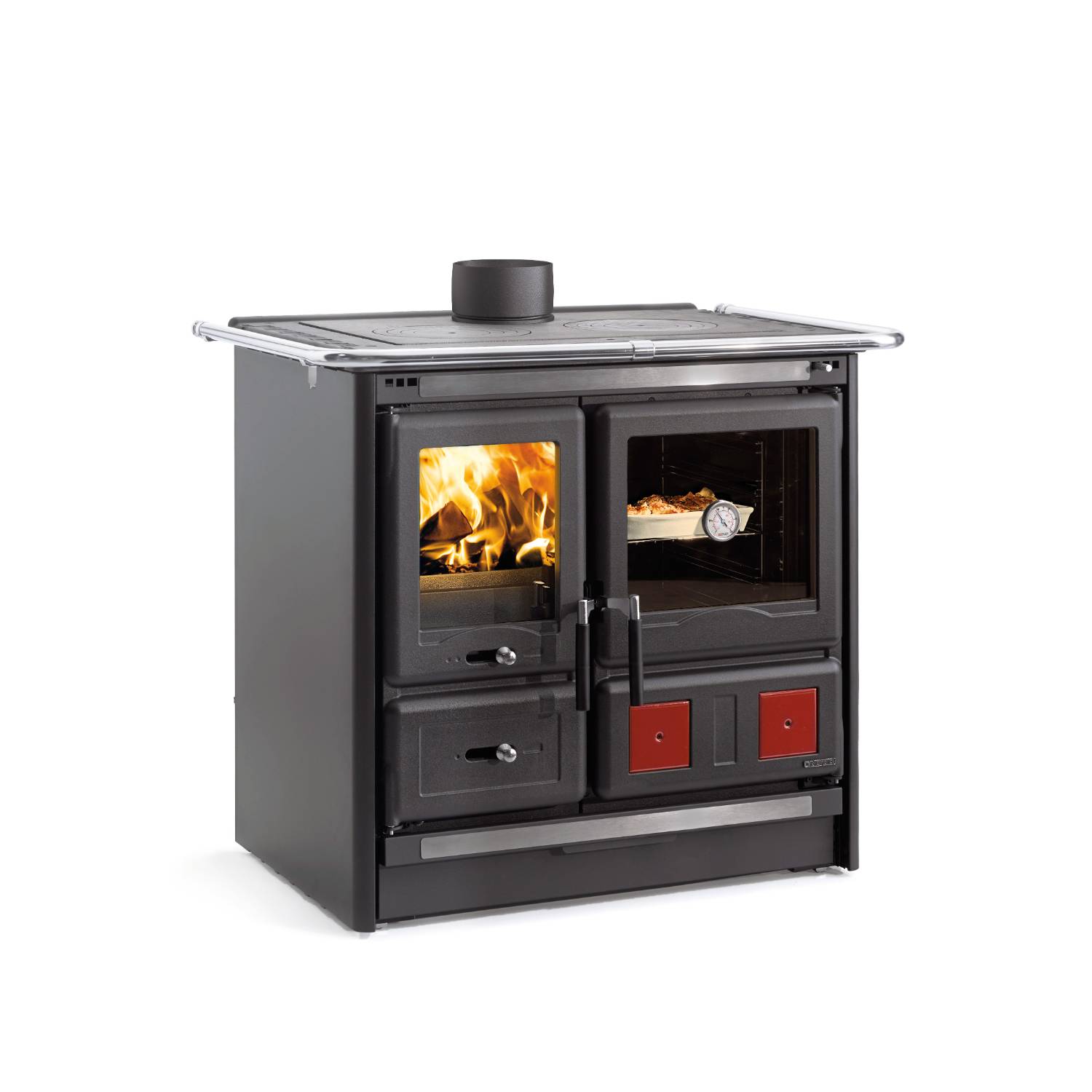 LA NORDICA ALASKA WOOD COOK STOVE
The La Nordica Alaska wood-burning cook stove will bring you cozy heat with high efficiency and durability. It's a standout with its sturdy enameled cast iron construction and is one of the larger La Nordica stoves we carry.

COMPARE MODELS
COMPARE > > >

LA NORDICA
ROSA L STEEL
LA NORDICA
ROSA
LA NORDICA
ROSA XXL
LA NORDICA
MILLY - STEEL
LA NORDICA
ALASKA

Smallest
to Largest

 
> SHOP NOW
> SHOP NOW
> SHOP NOW
> SHOP NOW
> SHOP NOW
SIZE
38.4"W x 34"H x 26.4"D
40.6" W x 33"H x 26.6"D
42.28" W x 33.90"H x 26.34"D
41.34" W x 34.01"H x 26.38"D
50.4" W x 33.9"H x 26"D
CERTIFIED
UL
UL
UL
UL
UL
NOMINAL POWER
27.638 BTU/h (303 cu yd)
28.662 BTU/h (314 cu yd)
29.003 BTU/h (319 cu yd)
29.686 BTU/h (326 cu yd)
35.827 BTU/h (392 cu yd)
OVEN CAPACITY
14.6 gal
10.8 gal
20.6 gal
20.6 gal
20.6 gal
WEIGHT
424 lb
Ceramic
404 lb
Majolica
518.10 lb
478.40 lb
747 lb
 
 
Majolica
450 lb
Steel
445.33 lb
 
 
 
 
 
Stone
606.27 lb
 
 
 
SHOP NOW
SHOP NOW
SHOP NOW
SHOP NOW
SHOP NOW