Simple living in a small space might be just what you need. Big houses come with big bills and big chores and sometimes - big headaches. Which is why Lehman's, on the square in Kidron, is pleased to announce the unveiling of their Tiny House on a Tiny Homestead.
The Tiny House, located adjacent to the retail store in Kidron, OH, features 200 square feet of practicality and simplicity. It is tucked into a small homestead garden, complete with flowers, vegetables and a rain barrel that filters water. The restroom is located a convenient 10 steps from the front door.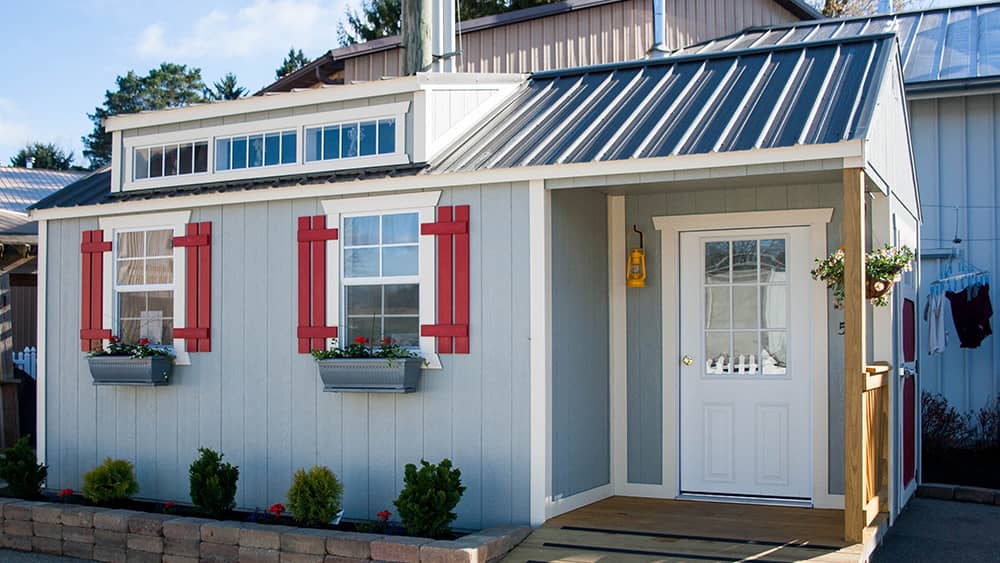 "Settling into to a cozy, inexpensive tiny house is more than a trend - it's a lifestyle people are embracing," said Galen Lehman, CEO and son of company founder Jay Lehman. "Many tiny houses are portable and require no electricity - supplying homeowners with off grid appliances is what we have been doing for over 60 years, so having our own tiny house makes sense." Lehman's and Old Hickory Buildings, LLC [parent company of Schrock Structures] partnered to build the 240 square foot renovated shed. Tiny homes can be used as an artist studio, a storage space, a children's play house, an office, or a full-time residence.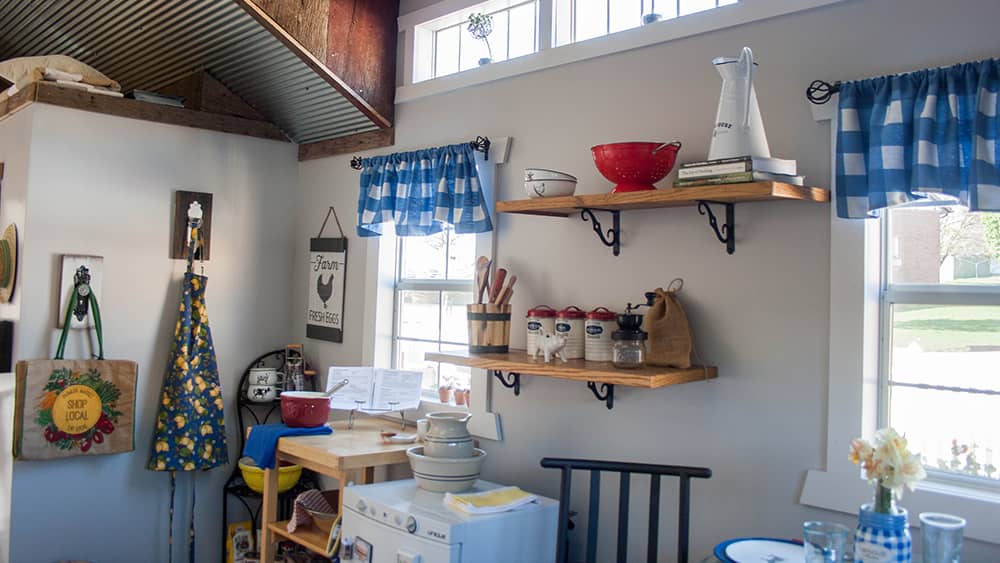 Each area of the Tiny House is designed for maximum storage and living space. There are five areas in the home - a kitchenette with a hand pump and gas refrigerator; a dining area with a whiskey barrel upcycled table (which doubles as storage for off-season clothing); a living room with two hickory rockers and a gas stove; and the mudroom, which is at the entrance to the house. A loft sleeping space, accessible by ladder, completes the home,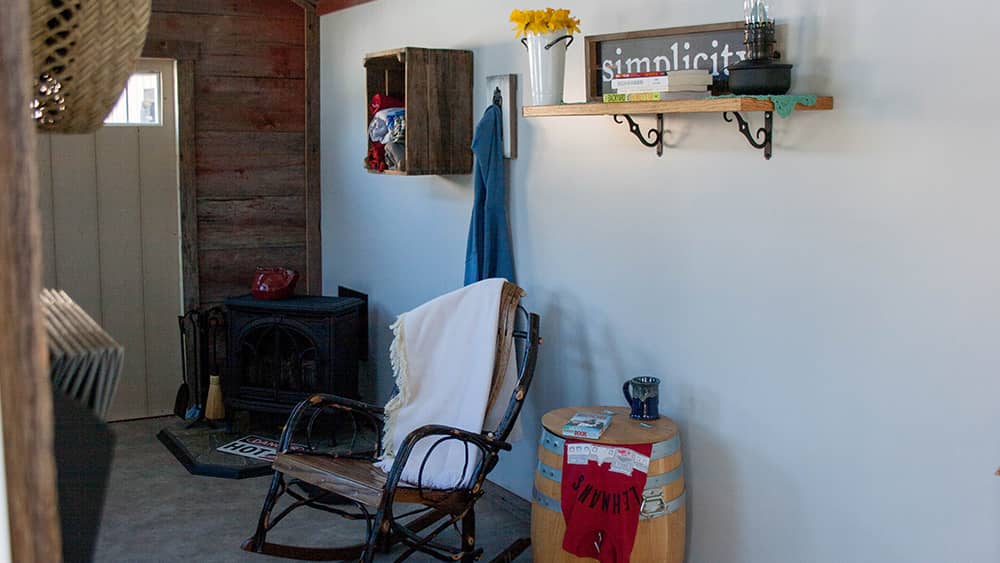 "If spending time outdoors with family and friends, living off the land, and working fewer hours at a traditional job is what you are seeking, then a Tiny House might be just for you," said Galen.
Open every day except Sunday, the Tiny House is open during store hours of 9 am to 6 pm. Lehman's is located in Kidron, about four miles south of Rte. 30 between Canton and Wooster.